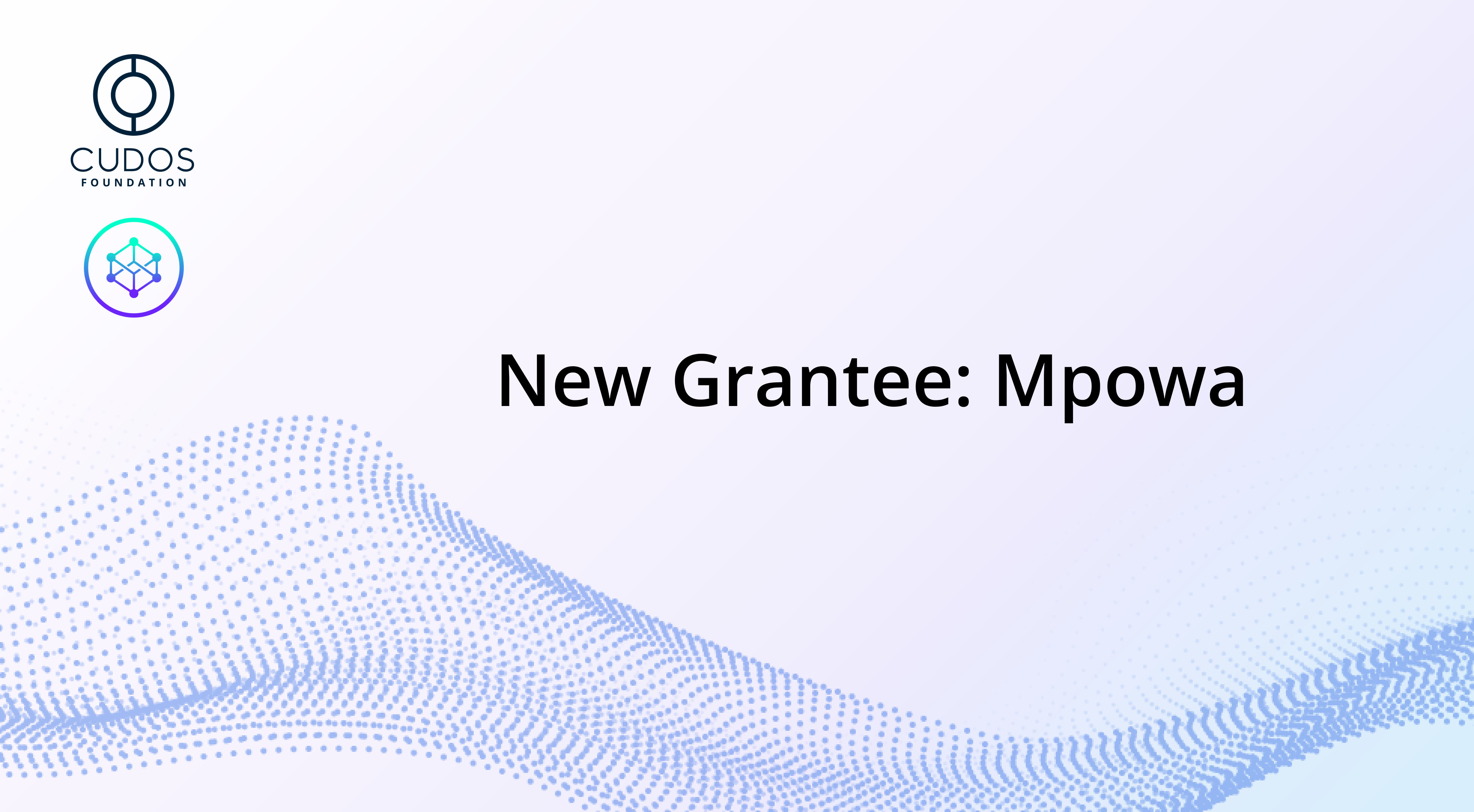 The Cudos Foundation is pleased to announce that it has awarded a grant to Mpowa for the development of a groundbreaking disaster response platform.
The goal of the Mpowa project is to develop an MVP that supports end to end disaster response use cases from crowd funding on an external blockchain platform (OneStep) to physical deployment of goods, services and technology in affected communities, with full transparency and traceability, via the CUDOS blockchain, utilising NFTs. The grant, provided by the Cudos Foundation will support Phase 1 of the Mpowa project.
Mpowa has devised and is developing a general purpose open source SDG monitoring framework which facilitates social impact projects and NGOs wishing to report their KPIs according to official UN and other data standards, via the blockchain.
"We are proud to support Mpowa in its mission to create an innovative and transparent solution for disaster response. The successful implementation of this platform has the potential to save lives and alleviate suffering in communities affected by disasters" says Lee Woodham, Chairman of Cudos Foundation and COO of CudoVentures.
"Mpowa is delighted to partner with CUDOS on our Decarbonizer digital MRV project. This is the culmination of many months work and discussions about our shared vision of a decentralised democratised decarbonised world in which communities and investors have more agency in the commissioning and rollout of projects. Our disaster relief program will set a new standard in transparency and accountability for how critical aid is funded and delivered." says Ryan Lavelle, Founder and CEO Mpowa.
To learn more about the program's Terms and Conditions, please visit cudos.foundation/grants and join its lively Discord community.  Projects interested in receiving funding can apply using the grant application form. 
About Mpowa
Mpowa is a platform for the democratisation of the clean technology revolution. It's a SaaS start-up creating new opportunities for growth by blending clean-tech, blockchain, and impact investing.
Learn more about Mpowa: 
About Cudos Foundation 
The Cudos Foundation, was launched to serve as a catalyst for development and growth of the Cudos blockchain network in support of becoming the preeminent leader in decentralised cloud computing. With grant opportunities between $5,000 and $250,000, Foundation is known to show a particular interest in DeFi, NFT, metaverses, gaming, infrastructure tokenization, and mass adoption-focused tools and bridges, pioneering and expanding on idea of decentralized, permissionless access to high-performance computing at scale.
Learn more about CUDOS and The Foundation: 
Website | Twitter | Telegram | YouTube | Discord | Medium | Podcast
Press contact: Marianna Charalambous, Grant Program Manager, [email protected]