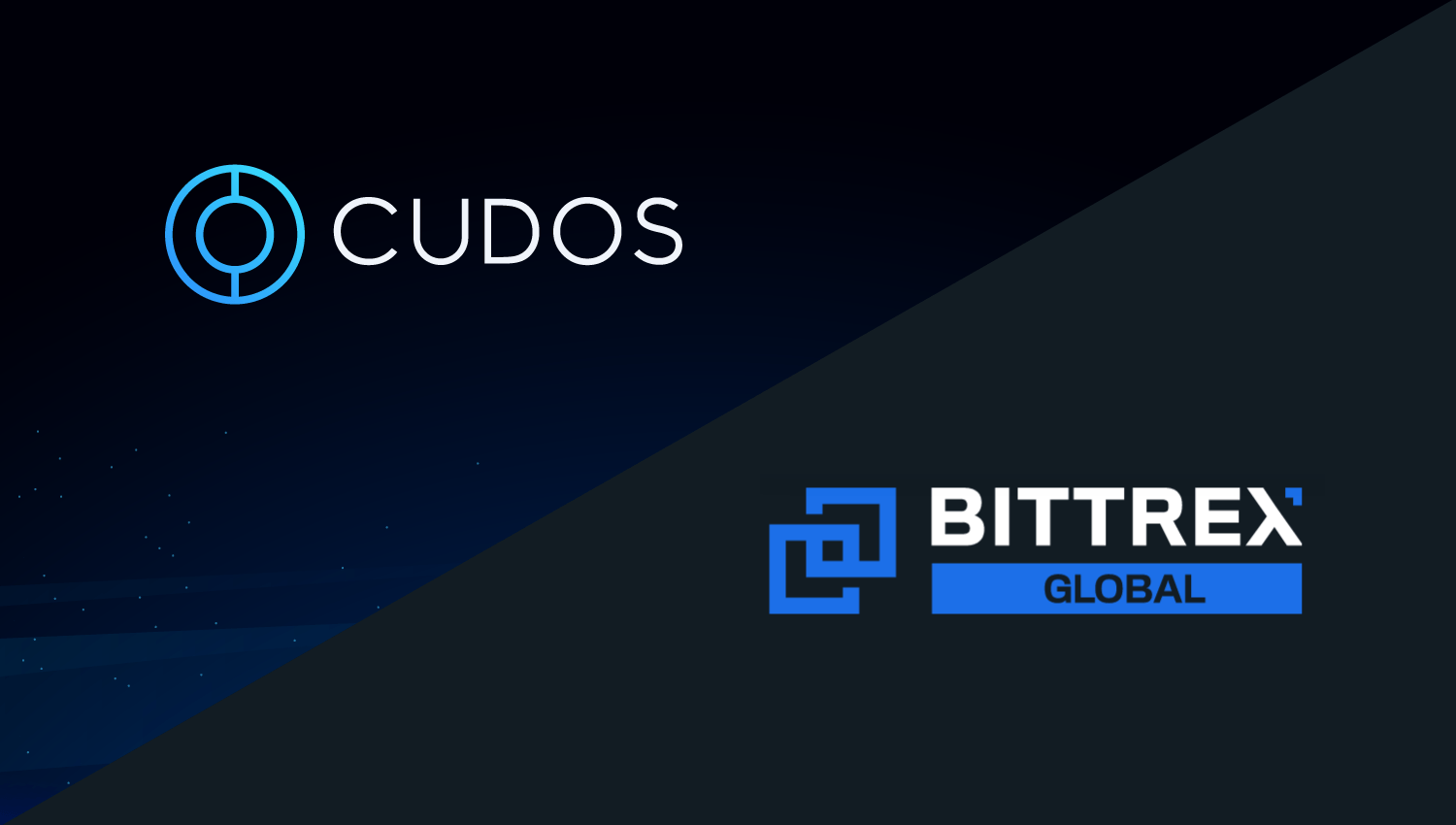 We're delighted to announce that CUDOS will be listing on Bittrex Global very soon!
Bittrex Global is a fully supervised Liechtenstein-domiciled digital asset exchange. It is arguably one of the most robust trading platforms in the world. 
Headquartered near the financial centre of Zurich, the company differentiates with a secure trading platform, custom-built trading engine, fast deposits and withdrawals, innovation, and a global customer base. 
Notably, Bittrex Global is a CoinMarketCap top 20 exchange based on legitimacy, traffic, liquidity, and trading volumes. Moreover, you can get the capabilities of the best-in-class regulated cryptocurrency exchange Bittrex Global directly on your iPhone or Android.
We're looking forward to a long and productive partnership as our CUDOS token grows and matures. 
What to do now?
Go ahead and open your free account today to tap into CUDOS' potential as soon as we're live!
Next, starting from 16:00 (UK time), Tuesday, 28 September 2021, you'd be able to trade the following two pairs!
Bonus: Got referrals? Get rewarded!
If you bring people to Bittrex Global, you'll receive rewards. All you have to do is share with your friends, and you'll earn 10% on ALL commissions they spend.
How?
Share the referral link and code to whoever you want

Once they sign up for a new account, you are set

Earn crypto every time they make a trade
Bittrex Referral Code: HMJ-KIE-IFO
Bittrex Sharable Referral Link: https://bittrex.com/account/register?referralCode=HMJ-KIE-IFO
About Cudos
The Cudos Network is a layer 1 blockchain and layer 2 computation and oracle network designed to ensure decentralised, permissionless access to high-performance computing at scale and enable scaling of computing resources to 100,000's of nodes. Once bridged onto Ethereum, Algorand, Polkadot, and Cosmos, Cudos will enable scalable compute and Layer 2 Oracles on all of the bridged blockchains.
For more, please visit: