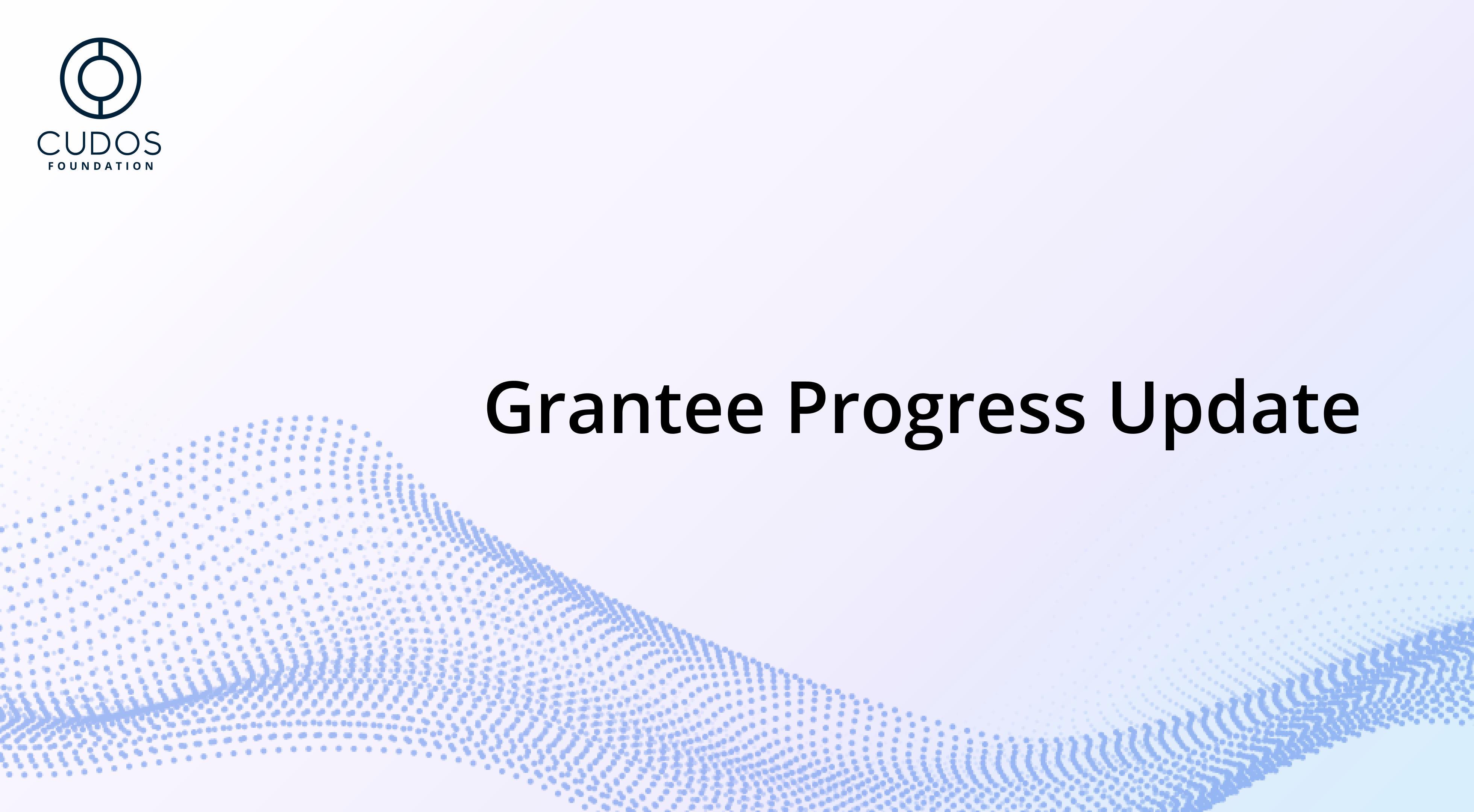 The Cudos Foundation is committed to supporting innovative projects built on the Cudos Blockchain. Through our grant program, we've started to fund remarkable initiatives that leverage our technology to create meaningful solutions in various industries. Today, we'd like to share some updates on our grant funding, provide a glimpse into the progress of two of our supported projects, and make an exciting new grant announcement.
Up until now, the Cudos Foundation has used its reserve tokens to pay for grants. However, the aim is for the community and the community pool to choose and fund the recipients of grants in the future. In order to start adjusting for this, we will be shifting tokens from the community pool to the Foundation's reserve to pay the next milestones achieved and to ensure that the community treasury remains the primary source for grant funding.
Furthermore, we're excited to share the latest achievements of Ferrum Network and UFF Sports, for which the community pool tokens will be used.
Ferrum Network Progress
Ferrum Network has been hard at work integrating the Cudos Blockchain in their bridging and DEX solutions, after our original announcement. We're thrilled to showcase a demo of their Multiswap platform, which demonstrates swaps between Cudos and BSC. Other chains are also being added. The progress they've made is a testament to their dedication and skill in creating an innovative cross-chain solution.
UFF Sports Progress
UFF Sports is another fantastic project that has received a grant from the Cudos Foundation. They are migrating their fantasy sports platform to the Cudos Blockchain to offer a unique and engaging experience for sports enthusiasts. The latest interface demo highlights the initial stages of their user-friendly design and migration features that make UFF Sports an exciting addition to the world of fantasy sports, powered by Cudos!
To further demonstrate our commitment to the growth and success of projects built on the Cudos Blockchain, we're delighted to announce an additional grant. This new grant will support the development of another groundbreaking project, which will be revealed soon. Stay tuned for more information on this exciting opportunity!
We understand the importance of transparency and trust within our community. The Cudos Foundation will continue to support projects that align with our vision, and we're excited about the future of Ferrum Network, UFF Sports, and other initiatives built on the Cudos Blockchain. Thank you for your understanding and ongoing support. Together, we will continue to foster innovation and drive the adoption of cutting-edge technologies.
About Cudos Foundation
The Cudos Foundation, was launched to serve as a catalyst for the development and growth of the Cudos blockchain network in support of becoming the preeminent leader in decentralised cloud computing. With grant opportunities between $5,000 and $250,000, Foundation is known to show a particular interest in DeFi, NFT, metaverses, gaming, infrastructure tokenisation, and mass adoption-focused tools and bridges, pioneering and expanding on the idea of decentralized, permissionless access to high-performance computing at scale.
Learn more about CUDOS and The Foundation: 
Website | Twitter | Telegram | YouTube | Discord | Medium | Podcast