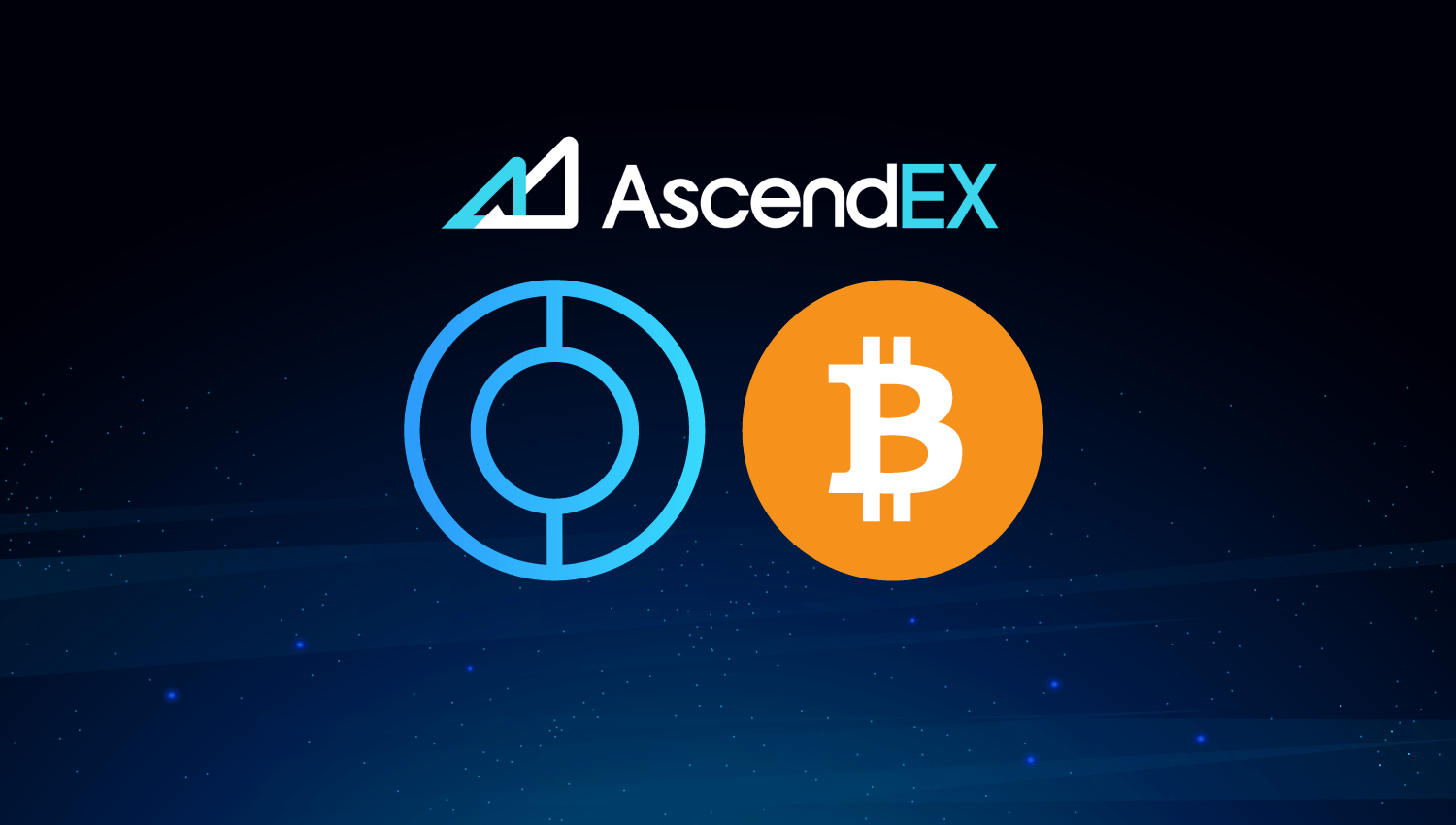 From today, Friday, 1 October 2021, you can trade the CUDOS/BTC pair on AscendEX.
Background
AscendEX is a global digital asset trading platform. Its cross-asset margin mode allows you to borrow and repay directly through trading, take interest-free loans within 8 hours, and unwind all positions with a single click. It also features fee discounts and a powerful staking service. 
AscendEX was the primary listing exchange for the CUDOS token launch in January 2021. Later on, in March, they officially became the first cryptocurrency exchange to run a Cudos validator node (CVN), providing high-yielding staking rewards.
Later in 2021, we continued our partnership with a joint token campaign before launching our staking platform.  Our collaboration at the time featured a trading competition, pre-staking activities, and community promotion. 
What to do now?
If you don't already have an account, go ahead and sign up on AscendEX to tap into the potential of our token as soon as the new pair is live!
You can already trade the CUDOS/USDT pair on AscendEX, and from today you can also trade the CUDOS/BTC pair. This means that from today you can also benefit from the relative increase in the value of our token against Bitcoin. 
Of course, if you don't feel like trading right away, you can always get rewarded for staking your CUDOS on our portal.
About Cudos
The Cudos Network is a layer 1 blockchain and layer 2 computation and oracle network designed to ensure decentralised, permissionless access to high-performance computing at scale and enable scaling of computing resources to 100,000's of nodes. Once bridged onto Ethereum, Algorand, Polkadot, and Cosmos, Cudos will enable scalable compute and Layer 2 Oracles on all of the bridged blockchains.
For more, please visit: